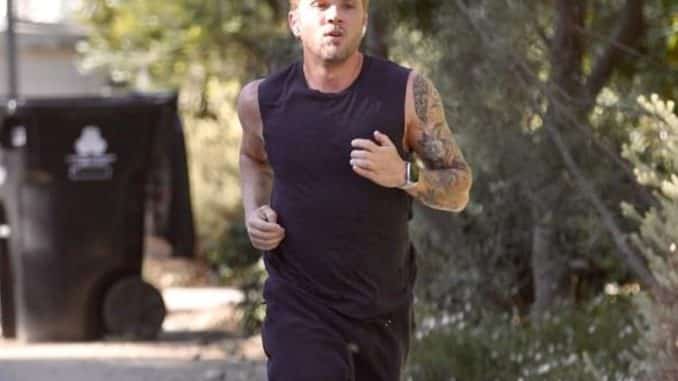 About
Alexis Knapp is a renowned American model, singer, and actress. She is most well-known for her role "Stacie Conard" that she played in the popular movie "Pitch Perfect" released in 2012, and the movie sequel, "Pitch Perfect 2", and "Pitch Perfect 3". In 2012 she also features in the movie "Project X" playing her role as Alexis that earned her more stardom.
Biography
Birth Date: July 31, 1989
Birth Place: Avonmore, Pennsylvania, USA
Kids: One (KailaniMerizalde Phillippe-Knapp)
Father's Name: Bradford Elwood Knapp
Education: Classical Training in Performing Arts
Profession: Singer, Actress, Model
Ethnicity: Mixed(English, German, Irish, Scottish, Cuban, distant Dutch, Ecuadorian)
Net Worth: approx. $1 million
Alexis Knapp Social Media Profiles
Facebook:https://www.facebook.com/Alexis-Knapp-130845463675408/
Twitter:https://twitter.com/alexisknapp
Instagram:https://www.instagram.com/alexisknapp/
Snapchat:Sixelaknappen
Wikipedia:https://en.wikipedia.org/wiki/Alexis_Knapp
Childhood, Parents, and Siblings
Alexis was born on 31st of July in 1989 and belongs to Avonmore, Pennsylvania, USA. Her age is 29 and her complete birth name is Alexis MerizaldeKlapp. Her mother is Marjorie and father is Bradford Elwood Knapp. Unfortunately, when she was at the age of 15 her father died. Moreover, she grew up in outer banks North Carolina and when she was 18 years old she has gone to live in Los Angeles. Her brothers are Zack Knapp and Jose Cuervo Knapp.
In her free time, she loves to do dancing, music, and yoga.
Alexis has American nationality and mixed ethnicity of English, German, Irish, Scottish, Cuban, distant Dutch, Ecuadorian.
Speaking about the education track record of Alexis, she got classical coaching in performing arts. Other than that, the names of her educational institutes are unfamiliar.
Early Career&Professional Life
She started her role as a model and as well, Knapp hosted a well-known web video sequel "Project Lore" made an appearance in 2008. She was seen playing a small character as Aphrodite Girl #9 in the movie "Percy Jackson & the Olympians: The Lightning Thief" as well as a Dance Academy Girl in "Couples Retreat".
Her major role that got her stardom was in 'Project X' as Alexis in the year 2012 and soon after arriving on the scene playing the role of Stacie Conrad in the popular movie "Pitch perfect". Additionally, Knapp was seen in the pilot of a temporary sequel by ABC's "Super Fun Night" and arrived on the scene in "So Undercover" as Taylor Jaffe. Currently, she showed up in 2017's 'My Christmas Prince' as Samantha Logan.
Alexis Knapp earned 'MTV Movie Award' in the category of 'Best Musical Moment' for her role in the film 'Pitch Perfect' in the year 2013.
Controversies and Rumors
A rumor that is circulating is that Knapp and Seth MacFarlane are seeing each other. Seth MacFarlane is the person who created the 'Family Guy'TV series, however, neither of the two has stated concerning the rumor.
Body Measurements
Alexis has a slim figureand she weighs 65 kg. Her body measurements are 32-24-34 inches.
Alexis KnappSalary&Net Worth
The estimated net worth of Alexis Knapp is nearly $1 million which she obtained from her professional career. However, Knapp's salary information has not yet been disclosed.